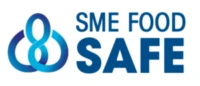 SME Food Safe
Ron Heinrich is passionate about Food Safety and wants to leave a legacy of helping the hospitality industry deliver the highest standards in food safety.
Recognising that HACCP is beyond the financial reach of all but the largest food manufacturers and processors Ron began SME Foodsafe for Small Medium Enterprises to help them better identify and manage food safety.
HACCP which stands for Hazard Analysis and Critical Control Point is an internationally recognised system for reducing the risk of safety hazards in food. A HACCP System requires that potential hazards are identified and controlled at specific points in the process.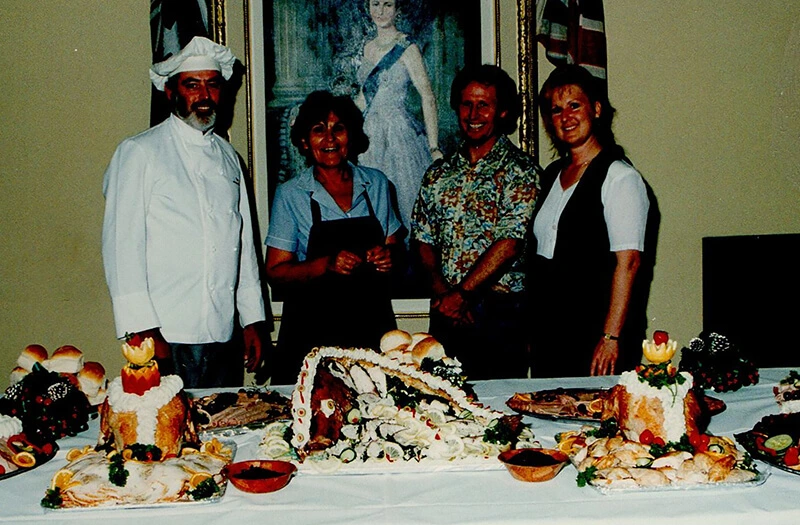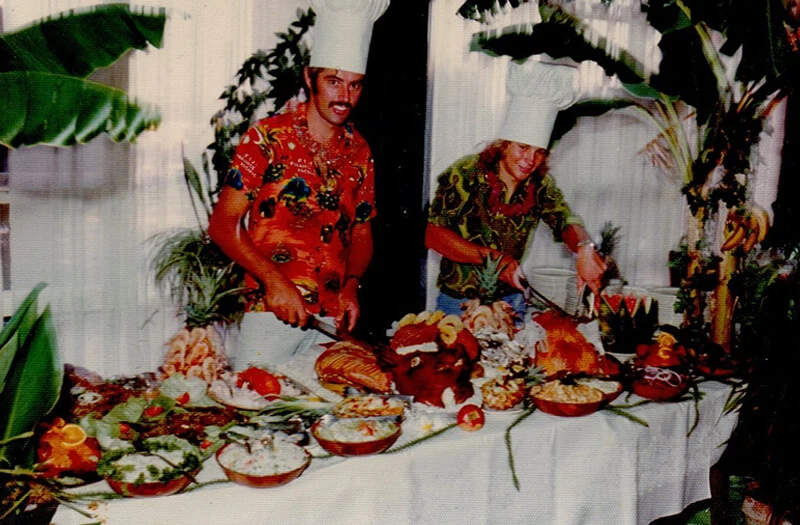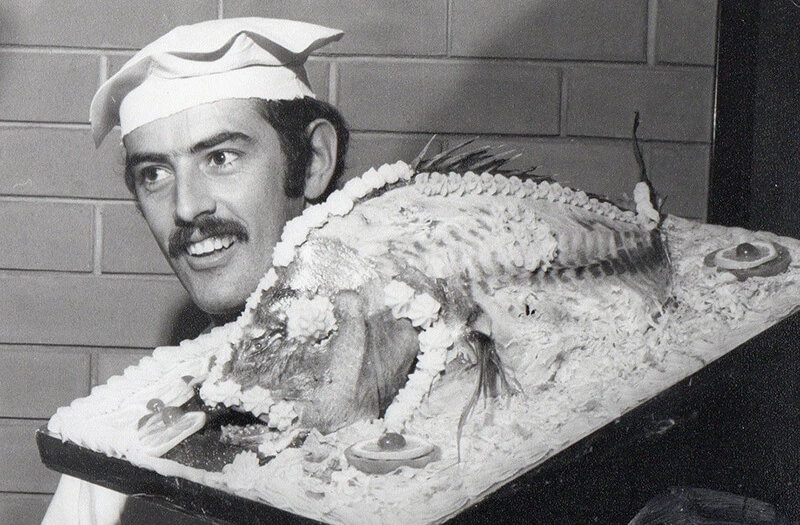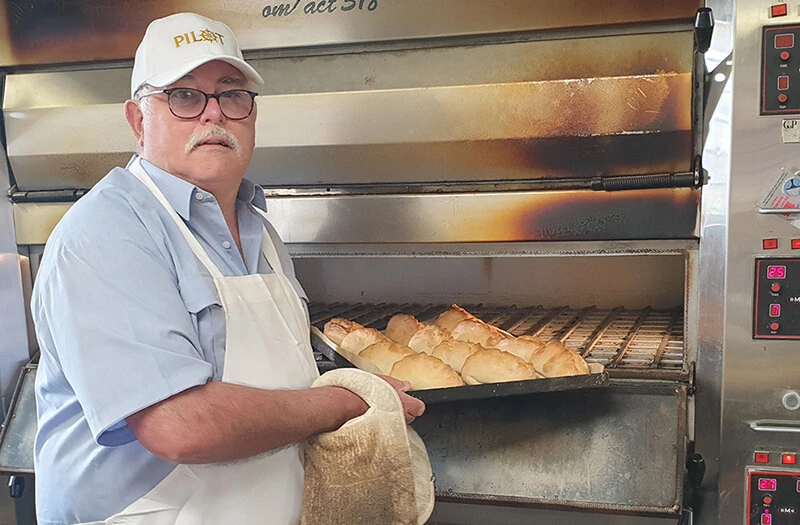 What makes Ron qualified to help you with food safety compliance?
Ron has worked his way from starting as an apprentice baker in his father's bakery to owning his own bakery before going on to managing large wholesale and retail production bakeries. Expanding his skills Ron went on to running his own restaurants and catering businesses.
Seeking a change of scene Ron went bush working as a Head Chef/Catering Manager at Olympic Dam and at Port Headland before heading to Sydney where Ron was Head Chef and a Manager for a national corporate catering company, servicing hospitals, aged care and child care facilities. Whilst Ron was Catering Manager Manager at Daw Park Repatriation Hospital, he completed the HACCP Hospital Auditor Training Course which has ultimately led to his passion to make Food Safety affordable for SME's
Ron also remains actively involved in the hospitality industry as the state representative of the Baking Association of Australia and a member of the Skills Council of South Australia.
Passionate about Food Safety but with the practical knowledge and experience to make it achievable for any SME.
Director
SME Food Safe
Mobile: +61 408 823 940
Email:
[email protected]
www.smefoodsafe.com.au

NinjaIT POS Services
NinjaIT partners with Foodsafeplus to deliver a complete turnkey solution for your business. Delivering a POS, Food safety, Human resource and Work Health Safety solution all in one package and fully supported by NinjaIT to make your business, more efficient, profitable and transparent in your compliance obligations.
Ninja IT provide a wholistic solution for all hospitality POS and IT support needs. Specialising in cafes, restaurants and retail environment's unique requirements for POS grade touchscreen computers and printers, our technicians are experts at maintaining reliable systems in order to minimise downtime and interruption to your trade. Our active preventative maintenance program prevents many issues from interfering with your ability to serve your customers.
POS support
NinjaIT's goal is aligned with yours: To minimise the downtime of your POS systems.
No matter the problem, we have a solution. By providing high quality POS-grade equipment and installing it in such a way as to prevent future problems, we can reduce your system downtime.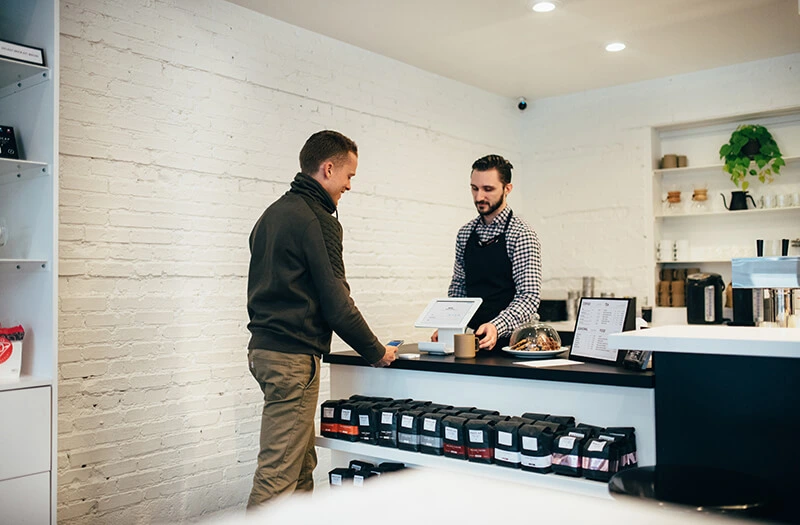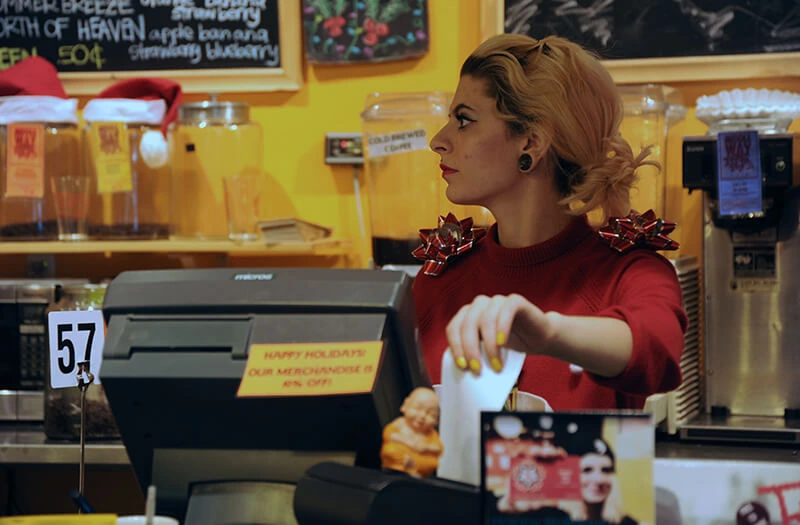 We provide POS Support for Foodsafeplus. We manage and perform tasks from assisting with small programming tasks, like setting up a new category of products to print in the kitchen, through to setting up entire new menus and pricing, our staff have you covered. We are skilled in setting up menus and keypads in the most effective way for your staff to enter orders quickly and accurately.
When the software is not doing what it is supposed to be doing, our technicians can usually resolve the issues remotely by logging into your POS computers. Thus, restoring full functionality to your systems as soon as possible. With long support hours (8am-10pm 7 days) you can have complete peace of mind that your POS systems are in safe hands for whenever things go wrong. Contact us now if you require the highest qualityPOS Support.
POS Maintenance
We provide service guarantees to the clients who select one of our generous Maintenance Programs. For complete peace of mind, clients choose Gold Maintenance. This qualifies them for loan equipment in the event of a hardware failure. Knowing that they will never have to be down a printer or a POS PC for an entire weekend helps cafe owners to sleep at night.
POS installation
Our expert installers get the job done right the first time creating efficient workflows for you and your staff, while minimising the interference with your site's interior design and ambience. We can install Foodsafeplus POS Software and the complete ERP Food safety system offered by Foodsafeplus.
POS Hardware
Ninja IT can provide the highest quality POS Hardware with a manufacturer's warranty of up to 3 years to ensure your equipment will last through the busiest times, when you need them most. We have strong relationships with many leading, established POS industry brands giving us the ability to provide the POS Hardware you need, when you need it.
POS Consumables
Ninja IT also provide the highest quality POS Consumables from our convenientOnline Store. All orders include 1 business day delivery to your door, withfree shippingwithin Adelaide, Melbourne, Sydney and Brisbane metropolitan areas! All of the POS consumables you require are available from our Online Store, including Thermal rolls, 1 ply, 2 ply and 3 ply kitchen paper rolls and printer ribbons.
EFTPOS rolls are also available in most sizes. Visit our Online Storeto buy your POS Consumables.
Business IT Support
We provide Business IT Support for small to medium businesses in addition to our POS Support. Our Business IT Support includes complete systems including data server, PCs, laptops, Google Business Apps and Microsoft Hosted Exchange setup and support. Our experienced technicians can bring your office up to modern standards using the power of cloud computing and modern solutions to your IT problems. From a simple printer fix, through to designing a complete network architecture, we have the people and the solutions to grow your business with efficient and fast IT solutions.

Wageloch
FROM FINGERPRINT TO PAY SLIP
Rostering, Time and Attendance control at the touch of a finger. Anywhere, Anytime.
01
WageLoch is specifically tailored to suit your business. Automatically applies award rules and pay rates and eliminates unproductive time spent on manual tasks and calculations.
02
Suitable for single or multi-site businesses, tracks staff costs in real time and has a seamless integration with MYOB, Xero and most payroll systems.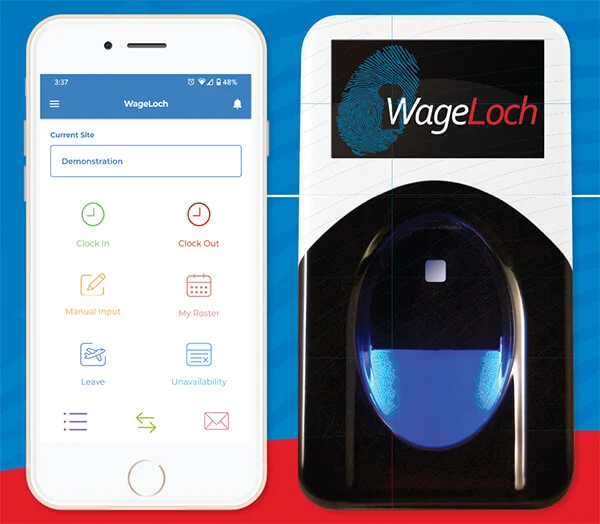 No more paper timesheets
No more adding up staff hours
No more data entry, eliminates human error
"Before I started using WageLoch I was over-rostering my employees which cost me money in normal wages and especially overtime. Now everything is spot-on!""

- Jessica, Retail Manager, Surfers Paradise Day/Night Amcal
Cost effective, compliant and easy to use. Why wouldn't you use WageLoch?

Bradbrook Lawyers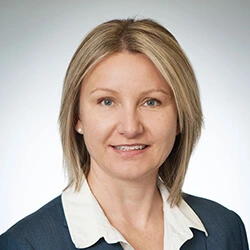 Bradbrook Lawyers is a boutique, highly specialised Adelaide-based law firm. It represents local and national clients in all aspects of workplace law including
Workplace relations
Employment
Workplace health and safety
Workers compensation
Equal opportunity and discrimination
Dispute resolution
Risk management
Insurance and indemnity disputes
Town agent for interstate firms
For further information about Bradbrook Lawyer's expertise please click here
https://www.bradbrooklawyers.com.au/practice-areas/
For further information about Jodie Bradbrook please click here
https://www.bradbrooklawyers.com.au/about-jodie/